Property Updates
---
In the Summer of 2012, 2555 Wildflower Court was a feature in the Luxury Home Quarterly magazine.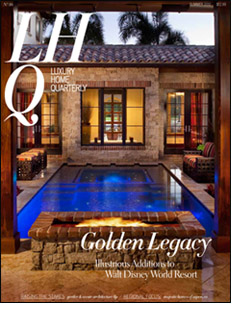 The homeowners imagined an informal, light-filled dwelling in which they could simply relax. "They wanted something very livable," says Rangitsch. "They had a number of friends who have contemporary homes where everything has to be staged or placed. It's hard to keep it looking good." Behind the home's weathered wood and stone façade (need link) lies a series of informal rooms enlivened by diverse textures. It is not so much a single home as it is several structures of varied personalities unified by their high-ceiling hallways and open spaces. A game of constant and subtle inflection is being played—weathered-wood paneling, warm stone and an exposed metal staircase. Any color present comes from the art, natural wood hues and from the luscious front garden's shades of green.
Click here to download feature.